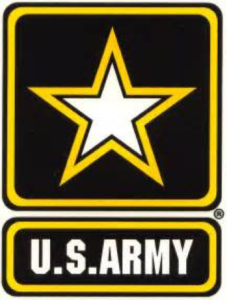 Washington, D.C., January 2017 – The Army Contracting Command-Orlando selected Optimal Solutions & Technologies (OST) as prime contractor for the Systems Engineering and Technical Assistance II (SETA II) contract. This contract will service the Program Executive Office (PEO) Simulation, Training and Instrumentation (PEO STRI) and has a ceiling value of $248M.
PEO STRI develops, acquires and sustains Simulation, Training, Testing and Modeling Solutions to Achieve Army Readiness. PEO STRI's vision is to be the Army's Acquisition Center of Excellence for Training and Testing Solutions. PEO STRI provides training aids, devices, simulators, simulations, instrumentation, targets and threat simulators for training and testing. Their work puts the power of simulation into the hands of the Army Warfighters. The goal of this contract is to support all aspects of providing responsive integrated and interoperable infrastructure for Simulation, Training, Testing, and Instrumentation Solutions and Acquisition Services for the Army. This work will enable us to support the development and deployment of next generation tools for the soldier. Our work will include, but not be limited to:
Army vision statements and doctrine; strategic planning, contingency and mission support, program oversight, independent verification validation and test evaluation,
Development of architectures; program support, modeling, simulation, training device, and instrumentation development, documentation, fielding and execution, system analysis and integration, integrated logistics support,
Prototype development, sustainment and operation, and analysis of emerging technologies, support; subject matter expertise on military tactics, techniques, and procedures.
We expect this program to evolve into the areas of Cyber and Information warfare; Robotics; Unmanned Vehicles; Home Station Training and medical training solutions; and Simulation and Modeling Development.
About OST: OST, Inc. (Optimal Solutions & Technologies) is a provider of Consulting, Technology/C4ISR, R&D, Engineering, Managed Services and P3 (Public Private Partnership) solutions. OST serves several industries, including aviation, defense, financial, health, insurance, utility, and transportation. OST's client base consists of Fortune 1000 companies and public sector organizations including the U.S. Department of Defense (Air Force, Army, Navy and Joint programs), Commerce, Education, Energy, Homeland Security, Housing and Urban Development, Transportation, Treasury, and Veteran's Affairs, and state and local governments.
OST is externally appraised/registered at CMMI-DEV Level 5, CMMI-SVCS Level 3, ISO 9001, ISO 10002, ISO 20000, and ISO 27001.
Contact Information