Our company culture fosters innovation, professional growth, teamwork, and an affinity for the critical work that we do for our customers every day. Our common sense of purpose is what translates into impressive results for our customers.
OST employees take pride in meeting and exceeding customer needs and are driven to deliver successful solutions. Whether supporting a homeowner receiving his or her flood insurance benefit after a disaster, training soldiers to be better prepared in the field, or providing sustainable solutions through smart lighting and smart parking, OST employees' mission focus brings real impact into everyday lives.
Do you have the passion, expertise, and the ethical integrity necessary to deliver successful solutions? Are you interested in taking on challenges and making a difference? Come join our team.
View Open Positions
THE OST WORKFORCE:
A GLOBAL PRESENCE
2500 people under management
98% of employees have advanced degrees or technical / professional certifications
94% of Project Managers are PMI certified
OST has a strong culture of learning and professional development. We bring together the best and brightest minds across multiple generations to collaborate, challenge the status quo, seek new solutions, and push the limits of technology and business practice. We live our core values every day, seeking to provide our customers with forward-thinking, trustworthy, and cost-conscious solutions by pursuing excellence and purpose in everything we do.
Rather than an easy, straight-line career path, we encourage and support our employees to seek knowledge, to explore innovative approaches, and to share what they have learned. As a CMMI Level 5 company, process and process improvement is at the core of our work. We ensure that every employee at OST has the training, dedication, experience, and ethical compass to provide optimized solutions for our customers. We never forget that as a government contractor, we provide a public service, funded by taxpayers. This common sense of purpose – an obligation to do more – translates into impressive results.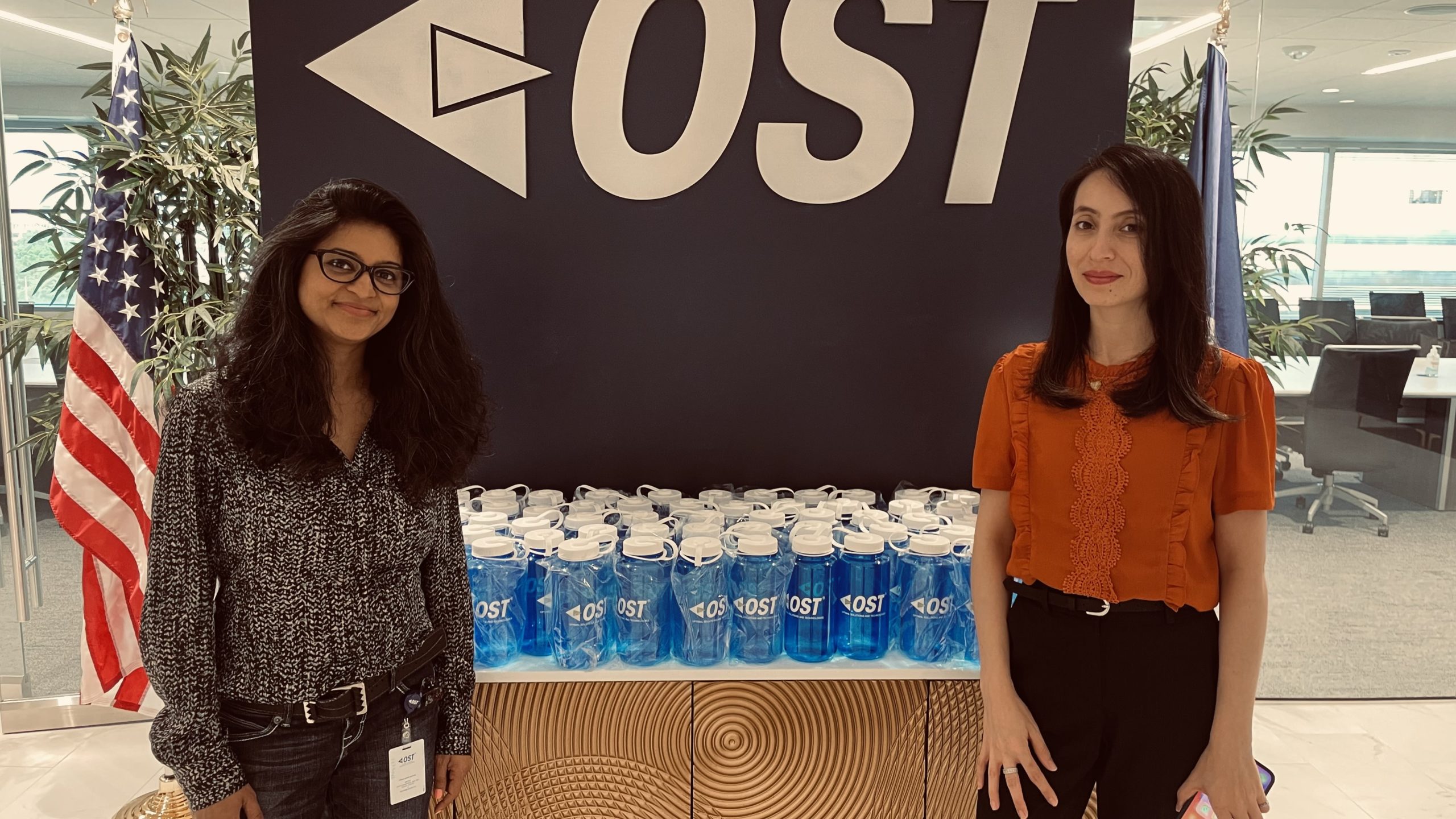 PERSONAL AND PROFESSIONAL DEVELOPMENT
Engrained in OST's core values is the assertion that employees have a passion to learn and grow, while taking responsibility for their own personal and professional development. OST meets this need by offering a wide variety of training programs, including OST University (personal/professional development), employee-driven technical management exchanges (TMEs), management training, web-based training, and more. OST will also fund technical training as needed, and has a tuition reimbursement program for masters- and doctoral-level work.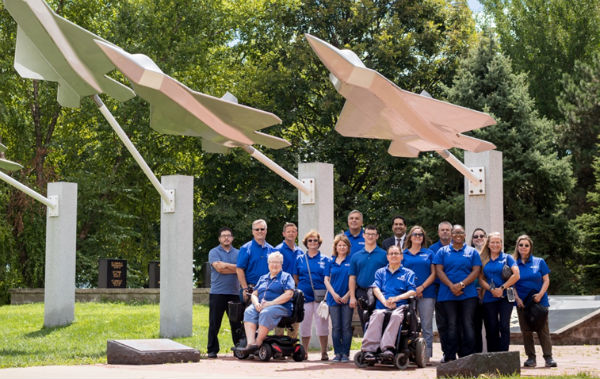 SOCIAL RESPONSIBILITY
OST strives to be a good corporate citizen, and encourages its employees to participate in and give back to their communities. Here are some of the organizations we support:
Toys for Tots: During another successful toy drive, OST employees and contractors at both the VA and MD offices also raised $854 by dressing casually for a cause. Senior management triple matched this amount and all proceeds went to Toys for Tots.
Operation Gratitude: To celebrate the Memorial Day holiday, OST partnered with Operation Gratitude to help our deployed service men and women. Operation Gratitude sends more than 200,000 care packages every day to US troops deployed overseas. OST employees helped this organization over two weeks in May 2017 by dressing in patriotic clothes to raise funds, donating items for the care packages and writing letters to the troops. OST matched the funds donated by the employees in the MD and VA offices, which resulted in a substantial contribution to aid this wonderful organization.
Science Bowl: Each year, OST's customer, the National Energy Technology Laboratory (NETL), hosts regional science bowl competitions in West Virginia and Southwestern Pennsylvania to determine each state's champion teams. OST proudly sponsors this event and the investment it represents in these future scientists and leaders of America.
AUSA Gold Star Families: The Sunshine Chapter of the Association of the United States Army (AUSA) supports the Central Florida community to include the Soldier, civilian and retiree population. OST donated tables to its annual ball in June 2017 in Orlando, FL. We were proud to help honor current and past Veterans along with recognizing the continued importance of supporting the growing population of Wounded Warriors and Gold Star families in Central Florida.
Title 1 Schools: OST will be sponsoring four Title 1 Schools for the 2017-2018 school year. Title 1 schools are Elementary and Secondary Education public schools that have a high percentage of children from low-income families. Many of these families cannot afford to provide what is necessary for their children to succeed in school. This puts an additional burden on the teachers who choose to teach at these schools. Our initial list for the 2017-2018 school year consisted of Brown Station Elementary School in Gaithersburg, MD, Indian Hollow Elementary School in Winchester, VA, Rosemont Elementary School in Orlando, FL and Fairborn Primary School in Fairborn, OH.
COMPENSATION AND BENEFITS
OST's compensation and benefits plan and internal resources devoted to its workforce are highly competitive and are engineered for one purpose – to keep our employees happy, healthy, and highly motivated. They serve as a true differentiator for the company, and we are always seeking ways to improve our plan and do our best to meet our employees' needs.
RECENT GRADUATES & RETURNSHIPS
OST provides recent graduates with a program that provides them with the opportunity to work with and learn from real-world problems and mission-centric issues, getting a head start on their careers. Furthermore, we have opportunities for people who are changing careers, re-entering the workforce, or seeking opportunities after military service via our Returnships program.
Learn More About the Programs and How to Apply