Delivering Optimal Value by Meeting Critical, Time-sensitive Needs
Managed and Shared services have long been a cost-effective way for government entities to stay on budget. At OST, our managed and shared services support numerous large-scale, complex, and distributed operations to save organizations time and money. We provide outsourced solutions to federal, state, and local governments in the areas of administrative, human capital management, technical, organizational, and even on-the-ground support.
From administering a program that manages approximately 5.6 million insurance policies encompassing more than $1.2 trillion in coverage to helping state governments staff hundreds of positions in a matter of days, OST has the expertise and experience to help customers meet critical project and operational needs by bringing visibility to their workforce spending and simplifying processes.

Enterprise
Shared Service
OST's enterprise shared services help government agencies combine and automate departmental business functions to improve management, reduce costs, and optimize performance. Our project managers and IT professionals work together with customers to meet ever-evolving business needs and keep pace with a changing workforce by consolidating various business functions into a single support system. Through our enterprise shared services, agencies can realize improved knowledge sharing and gain insight into new opportunities that boost performance and achieve mission success.

Enterprise Cloud Management
Migrating an on-premises data center to the cloud is a complex process, especially for government agencies. From the planning stage to identifying providers to overseeing the move, it's important for organizations to closely manage the full migration lifecycle. At OST, we bring a unique mix of technical understanding and business acumen to our enterprise cloud management solutions. We help offload this complex work for our customers, taking on the management of each step of the cloud migration process and working closely with customers to ensure they're continuing to upgrade, maintain, and optimize their cloud technologies after implementation. With years of experience in government migrations, OST has the expertise needed to select the right cloud providers with the best resources that most closely align with a customer's budget, size, and needs.  

Managed Service Programs (MSPs)
OST provides management consulting and integrated IT services to help customers manage large and complex technical, management, and administrative projects. From creating a strategic framework for service modernization to providing ongoing business intelligence and analytics during the operational phase, OST's managed services marry multiple disciplines and sectors to help customers focus on core business objectives. We match people to customer talent needs to provide immediate and long-lasting value. Our high-touch service enables us to clarify customer requirements, identify challenges, and optimize results quickly and efficiently. To meet future needs, OST uses predictive analytics to identify potential trends that can improve strategy, reduce unnecessary resources, and meet surge requirements. Our exclusive OST University is a unique support group available to create customized training for any customer resource needs.
PROGRAM
Federal Aviation Administration (FAA), Information Technology Shared Services – Combined Contracts (ITSS-CC)
The Federal Aviation Administration's (FAA) Information Technology Shared Services – Combined Contracts (ITSS-CC) task order is a nationwide program serving the FAA headquarters in Washington, D.C., in addition to its Oklahoma City and Atlantic City centers. Under these task orders, OST supports the FAA for enterprise software implementation and system maintenance, including database development and management, service desk support, desktop support, configuration management, enterprise data warehousing, business intelligence, and system documentation.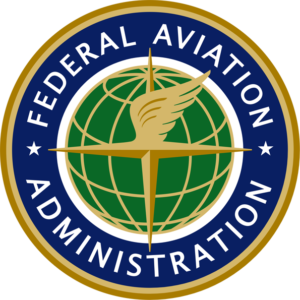 ITSS-CC Work Order 1
OST helps the FAA Office of Information & Technology (AIT) achieve its mission goals by providing expert technical and IT support to enhance and sustain secure financial applications, HR applications, and infrastructure.
ITSS-CC Work Order 2
The Office of Information Technology Enterprise Program Management Service (EPMS) averages more than 20 simultaneous projects during the fiscal year. Since EPMS project managers have varying levels of knowledge and experience in project management methodologies, OST project managers, including 15 PMP certificated experts, provide support to the EPMS organization, helping to bridge the gap of knowledge and expertise for long and short-term IT projects, programs, and portfolios.
ITSS-CC Work Order 6
OST works with the FAA to redefine the asset capitalization process from acquisition to disposition. We built an enterprise platform for the asset capitalization process that focuses on acquisition, management, and disposition of assets. This platform also incorporates the features and capabilities of 12 existing applications into a single platform, streamlining and simplifying the process. OST's collaborative Agile team consists of three team members who hold AWS Solution Architect Associate certificates and have completed 15+ SAFe trainings and certifications to help the FAA continuously improve and evolve.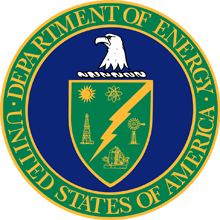 PROGRAM
Department of Energy (DOE), National Energy Technology Laboratory (NETL)
The Department of Energy (DOE) National Energy Technology Laboratory (NETL) drives innovation and delivers solutions for an environmentally sustainable and prosperous energy future. For NETL's IT Operations and Maintenance Support Services (ITOMS) program, OST delivers project support including a full range of technical and professional IT support services. We provide network, applications, and service continuity by managing the maintenance, testing, upgrades, and current enterprise IT operations across multiple NETL sites. Our work helps NETL achieve higher quality, realize better cost control, uncover opportunities for continuous improvement, and gain better visibility into their work.
PROGRAM
Commonwealth of Pennsylvania, IT Staff Augmentation (PA ITSA)
From processing driver's licenses to providing insurance to low-income children to making sure up-to-the-minute criminal histories are available to State Troopers on patrol, PA's Information Technology work is a strong, but often-invisible thread of government services delivered to Pennsylvania's citizens. OST supports the Commonwealth of PA as the Managed Service Provider (MSP) for the IT Staff Augmentation (PA ITSA) Program. This program provides short-term engagements of IT staff augmentation resources using OST's resources, subcontractors, and Vendor Management System (Vector VMS). Our work has helped PA realize more than $100 million in cost savings, with Small Diverse Businesses (SDB) accounting for over 97 percent of competitive spending within the OST MSP program.