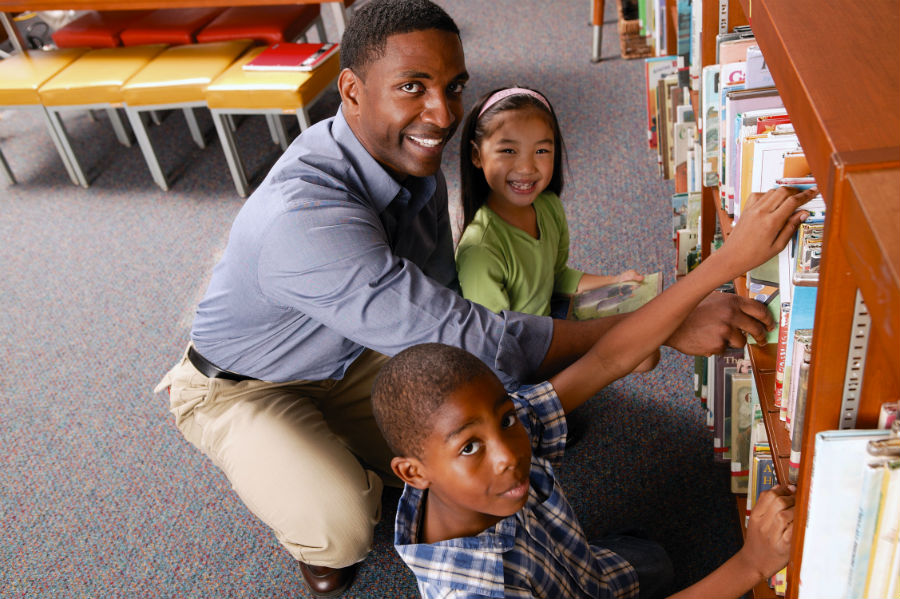 The Title 1 Elementary School sponsorship program is an OST community outreach and corporate social responsibility initiative.  Title 1 schools are Elementary and Secondary Education public schools that have a high percentage of children from low-income families unable to provide what is necessary for their children to succeed in school. This puts an additional burden on the teachers who choose to teach at these schools. Our initial list for the 2017-2018 school year consisted of Brown Station Elementary School in Gaithersburg, MD, Indian Hollow Elementary School in Winchester, VA, Rosemont Elementary School in Orlando, FL and Fairborn Primary School in Fairborn, OH.
OST's sponsorship began with a school supply drive. Future proposed activities include Christmas presents for the children, sponsoring holiday parties for classes, becoming pen pals with students, and participating in career days.
"Words cannot express my gratitude for your generous donations for my students! I know they will be delighted using these wonderful supplies," said Celine McNulty, ESL Teacher at Brown Station Elementary School.
"I am deeply grateful for the support of OST, Inc. and want you to know you are truly making a difference in the lives of the students!" exclaimed Doug Radzanowski, Fifth Grade Teacher at Indian Hollow Elementary School.
"I was speechless when I unloaded all the boxes [of supplies] into my classroom; the principal at Indian Hollow told me they had never received such a large donation or sponsorship before. Thanks to your generosity, these families don't have to worry….and their students have everything they need to participate and succeed in school! These parents and this community are so grateful for your help," continued Mr. Radzanowski in a thank you letter following receiving the donation of school supplies.
"Great minds come from everywhere and need to be nurtured," said Nishi Narula, Director and Principal at OST. "OST sponsors Title 1 schools to support low income families and students in order to help students succeed academically. This sponsorship provides a great opportunity to make a difference in the communities where our employees live and we do business. Our employees support this sponsorship and are excited about giving back to their communities. The schools we partner with expressed their appreciation of our efforts. OST sees the value in this sponsorship, which aligns with our core values and plans to continue our support in future school years."