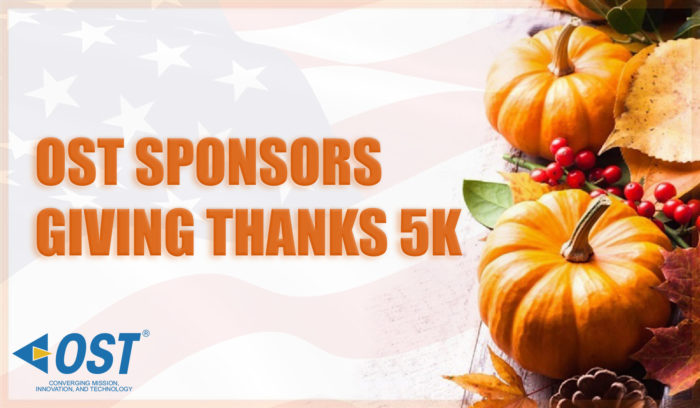 OST is sponsoring the Giving Thanks 5K. This unique race is a way for others to Give Thanks to service members and their families who have sacrificed in service of our country. This is a family oriented event, featuring a 5K/1 mile fun run. It is held annually on local streets in Vienna, VA and on the Washington and Old Dominion recreation trail. The race will start at 8:00 AM on Thanksgiving morning and will benefit the Tragedy Assistance Program for Survivors (TAPS) and Fisher House Foundation.
TAPS offers compassionate care to all those that are grieving the loss of a loved one serving in our Armed Forces. TAPS has provided comfort 24 hours a day, seven days a week since 1994.
Fisher House Foundation provides veterans and military families receiving treatment at military medical centers with free or low cost housing.
To enter the race or to become a volunteer, click on the link below:
https://www.active.com/vienna-va/running/distance-running-races/giving-thanks-5k-vienna-va-2017
To learn more about the Giving Thanks 5K and the charities being supported, please visit the following site:
http://www.givingthanks5k.org/home.html