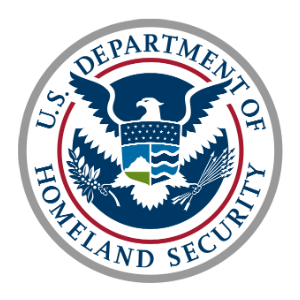 PROJECT SUMMARY
OST has been committed to a US Department of Homeland Security flood insurance program since 2003. We are the primary contractor assisting the customer with administering the program, which manages approximately 5.6 million policies encompassing more than $1.2 trillion of coverage.
Since 2009, OST's personnel provided technical, business, organizational, and on-the-ground assistance in the United States wherever major storms cause flooding. In 2017, OST provided surge ramp-up to support recovery for Hurricane Harvey, Hurricane Irma, and Hurricane Maria, all of which resulted in more than 125,000 claims and billions of dollars of insured property damage. In support of the customer's mission, OST provides flexible, responsive, and deep IT, business, and field response capabilities.
SERVICES PROVIDED
OST works collaboratively with 80 insurance companies; federal agencies such as Treasury, Housing and Urban Development, Small Business Administration, the Census Bureau, and the National Oceanic and Atmospheric Administration; state and local communities; policymakers; and 10 IT vendors providing services to the insurance companies. Specific management consulting services offered during surge support include:
Underwriting Services
Claims Review and Quality Monitoring
Community Outreach
Appeals Processing
Financial Services
Correspondence Preparation and Distribution
Actuarial Analysis
Disaster Management
Risk Analysis and Mitigation
Data Analytics
MISSION CHALLENGES, SUCCESSES, AND RESULTS
A key mission challenge in disaster recovery is the nature of disasters, unexpected by definition and of unknown size, timing, and frequency. OST developed a strong on-demand mobilization capability to meet surge requirements in support of disaster response, while ensuring day-to-day operational continuity. This expertise was put to the test in 2017, with three major hurricanes hitting in the space of a few months. OST helped our customer maintain a delicate balancing act of remaining financially solvent while serving citizens in the face of such catastrophic events with quality and affordable insurance. Our ongoing focus on process improvements and deep domain knowledge enabled us to meet these challenges.
In a matter of weeks, OST developed from the ground up five Flood Response Offices (FROs) in the most devastated communities in Texas and Florida to support flood claim processing and victim recovery. We deployed full-time staff from our Maryland and Virginia offices along with 70 temporary surge staff in a few weeks to support this massive recovery effort. Resources supporting this endeavor included General Adjusters, Claims Reviewers, Field Inspectors, IT Support, and Administrative Staff. Many of them volunteered to spend weeks away from their families to help these communities and citizens recover. To date, we completed more than 10,000 claims files reviews and performed several thousand field inspections to make sure that policyholders are getting all of the recovery money they are entitled to receive.
BENEFITS/VALUE TO CUSTOMER
OST's work benefited a variety of stakeholders, including Federal, state, and local governments and communities; insurance companies; vendors; and insurance policyholders. By rapidly setting up reliable systems once the hurricanes passed through, we were able to get people back on their feet as quickly as possible.