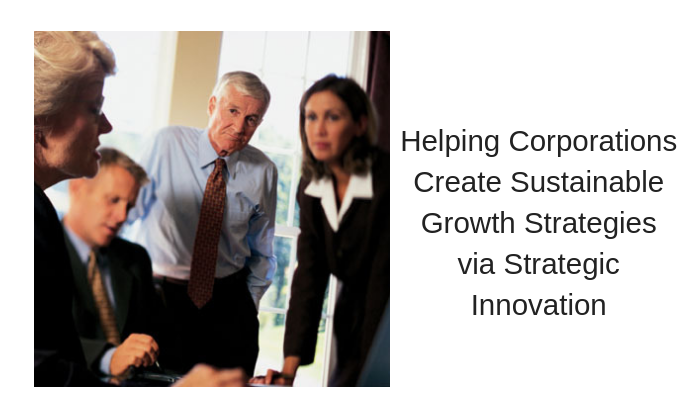 Strategic innovation is a term generally defined as an organization's process of redesigning and reinventing itself with the objective of achieving long-term success and growth. Through strategic innovation, an organization can redefine its businesses values by gaining a deep understanding of the company's structure, processes, people, and customers. Strategic innovation initiatives are a sure way to gain competitive advantage over competitors.
Today, strategic innovation generally demands an understanding of transformational technologies. These are defined as hardware- and software-based tools designed to enhance human psychological well-being, intellectual function, and physical capabilities, which, when taken together, can completely transform organizations. To succeed in such bold initiatives, organizations need not only to familiarize themselves with the latest technology trends such as social, mobile, analytics, and cloud, but also their vast potential and the challenges they represent for their current business.  Given the complexity of the interaction of business process and technology in an environment of rapid change, companies frequently turn to specialized services, such as management consulting.
The combination of management consulting services and technology-driven strategic innovation helps both federal and state government organizations adapt to rapid change. Compared to traditional management consulting "experts" with a prescriptive approach, which is frequently unsuccessful due to their inability to get stakeholder buy-in, a facilitative approach – coupled with a focus on strategic innovation – generally achieves an exceptional success rate. This approach helps government organizations create sustainable strategies to provide services by using the latest technological platforms, keeping costs low, reducing risks, keeping their customers happy, and providing up-to-date information/reports to all stakeholders.
OST's strategic innovation and management consulting services are based on a framework that consists of an organized set of practices for measuring, evaluating, and implementing transformational change within an organization. The process begins with a deep and thorough understanding of an organization's mission and policies along with the applicable laws and regulations. Based on this knowledge and understanding, OST develops a strategic plan or roadmap that covers all aspects of an organization, ranging from supply and value chain systems to the network of decision-making stakeholders. Next, OST works with customers to implement the plan with the help of state-of-the-art tools and methodologies based on the best industry practices. Throughout the process, OST relies upon a variety of analysis and estimating tools to help the customer make data-driven decisions to support the organization's objectives and program goals.
OST has successfully implemented several transformational projects for multiple federal and state government customers using this management consulting/strategic innovation approach.   For example, OST recently completed the migration of a large federal program's IT system to a highly secure FedRAMP Government Owned Government Operated (GOGO) Cloud Infrastructure.  This centralized the technology function and reduced complexity as well as cost while heightening the system's resilience and security. In another example, OST collaborated with government representatives to transform a grants management program from paper-based processes to fully digitally automated system-based processes.
OST's management consultants and strategic advisors are always ready to help federal and state government organizations as well as small or large-scale businesses from a variety of industries. Our management consultants are highly skilled and experienced professionals who implement customized strategies to help solve transformation issues. They are experts in strategic planning, strategic communications, and budgeting. With a wide portfolio of tools, extensive experience gained across many government agencies, and a focused strategic innovation practice, OST is equipped to help government organizations achieve their goals of success by creating sustainable innovation for long-term customer satisfaction.