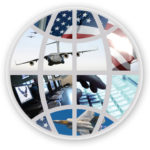 Washington, D.C., June 2015 – Optimal Solutions & Technologies (OST, Inc.) recently announced that it has been awarded the Information Technology Staff Augmentation Services contract from the Commonwealth of Pennsylvania. For the next five years, OST will manage the Commonwealth's ongoing analysis and procurement of IT contract staff resources to provide agencies with high-caliber contingent labor under market-based rates. OST will provide project management services, recruiting, helpdesk support, and vendor management. "OST is uniquely positioned to partner with the Commonwealth to meet their cost-savings initiatives and promote state budget savings. We have experience doing similar work and in providing lean and transformative solutions to our customers," commented OST's Chief Executive Officer, Vijay Narula.
OST has had an established presence in the Commonwealth for over 10 years as a provider of management consulting and IT services. OST brings the Commonwealth 15 years of success as a management and technology company, as well as extensive experience as an effective Managed Service Provider (MSP). "OST is pleased to gain the opportunity to offer its services to the Commonwealth. This contract offers a mechanism to promote local economic development," indicated Ajay Madan, OST Chief Operating Officer.
"This contract provides unparalleled access for small businesses in the Commonwealth for growing their business and offering innovative techniques to drive Pennsylvania forward in their technical capabilities," said David Maurstad, OST Senior Vice President. The Staff Augmentation program has a commitment for 95% utilization of Small Diverse Businesses registered through The Bureau of Small Business Opportunities (BSBO).
About OST: Optimal Solutions & Technologies, Inc. (OST) is a provider of management consulting, integrated information technology, engineering and business services. OST serves several industries, including aviation, defense, financial, health, insurance, utility, and transportation. OST's client base consists of Fortune 1000 companies and public sector organizations including the US Departments of Defense, Education, Energy, Homeland Security, Housing and Urban Development, Transportation, Treasury, and Veterans Affairs, as well as National Science Foundation and state and local governments. OST is externally appraised at CMMI Level 5 and certified as compliant with ISO 9001:2008 standards.
Contact Information
Ron Rhodes
202-466-8099
rrhodes@ostglobal.com