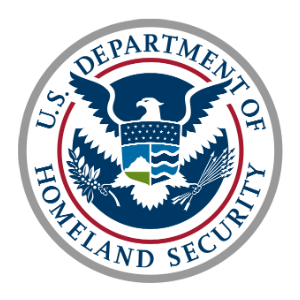 PROJECT SUMMARY
OST has been committed to a US Department of Homeland Security insurance program since 2003. We are the primary contractor assisting the customer with administering the program, which manages approximately 5.6 million policies encompassing more than $1.2 trillion of coverage.
Originally brought on to offer a technical solution to move the customer toward modernization, OST's expert personnel have been providing technical, business, organizational, and on-the-ground assistance in the United States wherever major storms cause flooding since 2009. Some of the storms include the 2010 Nor'easter, Hurricane Irene, Tropical Storm Lee, Hurricane Isaac, Super Storm Sandy, the 2016 Louisiana severe storms, Hurricane Matthew, Hurricane Harvey, Hurricane Irma, and Hurricane Maria, all of which resulted in billions of dollars of damage.  In support of the customer's mission, OST provides flexible, responsive, and deep IT, business, and field response capabilities.
SERVICES PROVIDED
OST manages systems consisting of hundreds of software, hardware, and network computing resources.  We work collaboratively with 80 insurance companies; federal agencies such as Treasury, Housing and Urban Development, Small Business Administration, the Census Bureau, and the National Oceanic and Atmospheric Administration; state and local communities; policymakers; and 10 IT vendors providing services to the insurance companies. Specific services offered include:
IT & MANAGED SERVICES:
System Architecture
System Development
Quality Assurance
Cyber Security
Infrastructure Support
Help Desk Support
System Operations and Maintenance
Migration Expertise
System Modernization
MANAGEMENT CONSULTING:
Program Management
Underwriting Services
Community Outreach
Claims and Appeals Processing
Financial Services
Correspondence Preparation and Distribution
Document Management
Actuarial Analysis
Disaster Management
Risk Analysis and Mitigation
Data Analytics
MISSION CHALLENGES, SUCCESSES, AND RESULTS
Over the years, OST has established multiple process improvements through our focus on operational excellence, exceptional performance, and customer experience.  When OST began working on the project, the customer had multiple legacy systems residing in various locations. OST proposed the consolidation and migration of the systems to a highly secure FedRAMP Government Owned Government Operated (GOGO) Cloud Infrastructure.  This centralized the technology function and reduced complexity as well as cost while heightening system resilience and security.
Another key mission challenge is the nature of dealing with disasters, unexpected by definition and of unknown size, timing, and frequency. OST has developed a strong on-demand mobilization capability to meet surge requirements in support of disaster response, while ensuring day-to-day operational continuity.  As a government-backed entity, the customer must maintain a delicate balancing act of remaining financially solvent while serving citizens in the face of catastrophic events with quality and affordable insurance. OST responds to this challenge by focusing on improving operational efficiency and the customer's experience.
BENEFITS/VALUE TO CUSTOMER
OST's work has benefited a variety of stakeholders, including Federal, state, and local governments and communities; insurance companies; vendors; and insurance policyholders.  As part of customer service, we increased awareness of the customer by developing collateral, and direct mailing to millions of stakeholders.  We have also helped increase risk awareness by supporting hundreds of outreach sessions across the country.
From an IT perspective, OST has improved system and service quality and reporting to assist the government in making data-driven decisions.  Our move to the GOGO data center gives the government near-real time disaster recovery, robust physical and technical security, a platform for growth of enhanced customer services, lower costs of operations and maintenance, and operational efficiencies.
Together, these and other initiatives help the customer meet its mission.