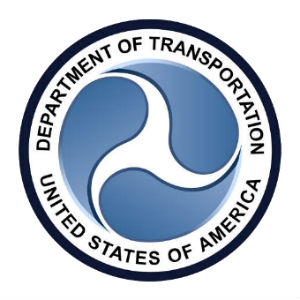 PROJECT SUMMARY
OST provides systems engineering, implementation, and enhancement to seven of the US Department of Transportation spectrum systems, led by the Automated Frequency Manager (AFM) system. Spectrum systems are used for management of the radio spectrum, which is critical to the day-to-day operations of U.S. civil and military aviation in the National Airspace System (NAS).
The customer's vision is to be an international leader in air traffic safety and increase aviation safety overall, as well as to create a workplace of integrity, innovation, and sustainability. OST's support has enabled them to do just that by transforming their systems, services, and associated performance, in spite of having a very lean budget.
In addition to meeting the contractual requirements, OST proposed and supported major enhancements to the system and several other sub-systems in order to move to the next level of safety while creating the Spectrum Engineering Services workplace for the future. Finally, it brought the program up to the CMMI Level 5 standard, incorporating predictive statistical models and other advanced statistical techniques to significantly increase team productivity without compromising quality.
SERVICES PROVIDED
OST provided system modifications and enhancement designs, development, and integration in areas of functionality such as: Frequency engineering, service volume allocation, facility transmitting authorization, frequency assignment and scheduling, National Telecommunications and Information Administration (NTIA) frequency agenda automation, interference analysis, and frequency de-confliction. Other services included:
Project Management Support
Systems Application Development and Maintenance Support
Engineering Models, Architecture and Integration Management Support
Technical Helpdesk Management Support
Information System Security Support
Engineering Continuity of Operations
System Administration and Database Management Support
Configuration Management Support
Emerging Projects and Technology Support
Special Studies Research and Support
Training Plan Material and Documentation Support
MISSION CHALLENGES
In 2004, OST took over the AFM application re-write activity, which was three years behind schedule and still in the development stage. OST reversed engineered the older DOS-based application and the failed code to elicit and implement requirements for the AFM product. It took on the responsibility of deploying a working module and introducing a systematic process of enhancements, modernization, consolidation, and integration with other systems.  Once the application was operational, OST added new engineering models, a major graphics technology upgrade, and other product integration enhancements.
SUCCESSES AND RESULTS
In addition to successfully deploying the AFM, OST also implemented several process improvements and enhancements resulting in a variety of benefits for the customer, including:
Reducing the system deployment time by 85%;
A higher quality product that gained a 38% increase in overall productivity, reduced software defect density to less than 3% (significantly below the industry average), and delivered 20% additional requirements;
Saving approximately 3,200 Frequency Management Officers (FMOs) hours/year by providing direct access to important files for more than 6,000 department technicians; and
Implementing an innovative Automatic Call Director(ACD) system, enabling end-users to reach help desk members 24 X 7 so issues are resolved faster.
BENEFITS/VALUE TO CUSTOMER
Through automation and the implementation of web-based applications using the latest technologies, OST updated numerous applications and subsystems within the program. It modernized several legacy systems, addressing both technology refresh efforts and major software application enhancements that have substantially increased system performance, scalability, and functionalities that address current Spectrum requirements.  With the rollout of an executive dashboard and the adoption of metrics-based decision making, the agency improved its service to its customer base.  By applying CMMI Level 5 and other industry best practices, OST has significantly improved its processes to deliver high-quality products in less time, resulting in increased customer satisfaction.