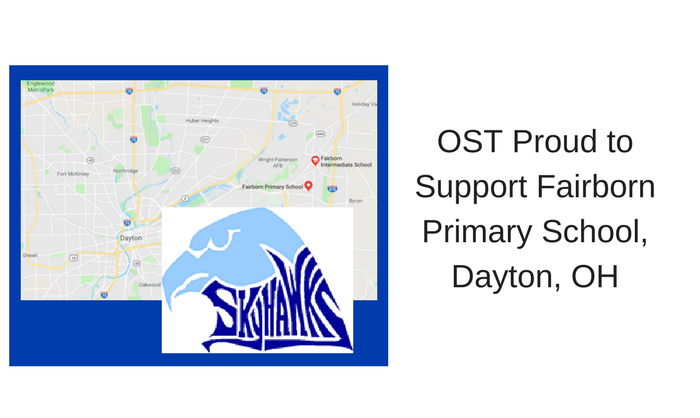 In the fall of 2017, OST's Dayton, OH, office adopted the Fairborn Primary School for the 2017-2018 school year. It is one of four Title 1 schools OST across the country the company is supporting. Through the Fairborn Adopt-a-School program, OST employees have provided approximately $350 worth of school supplies, volunteered at the Family Literacy Night, and supported a family of eight for Christmas by providing new clothing and toys.
"Our office's motto is 'Service Before Self,' and we are really proud of this," said Erica Shaffer, Systems Analyst with OST. "OST has a strong history of community service, and education is an area we support in many ways, in local communities in which OST employees live and work."
Title 1 schools are elementary and secondary education public schools that have a high percentage of children from low-income families. Many of these families cannot afford to provide what is necessary for their children to success in school. This puts an additional burden on the teachers who choose to teach at these schools. In addition to Fairborn Primary School, OST is helping schools in Gaithersburg, MD, Winchester, VA, and Orlando, FL.