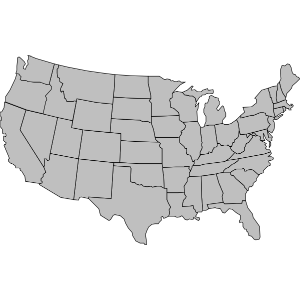 Project Summary
A State government needed to procure IT staff augmentation services from a Managed Service Provider (MSP). In May of 2015 they entered into a contract with OST to establish a State-wide vehicle to provide short-term engagements of IT staff augmentation resources using the MSP's resources, subcontractors, and Vendor Management System (VMS). OST needed to demonstrate the ability to supply resources within the job titles and skills provided by the State within contractually-established Service Level Agreements (SLAs).  The State was particularly concerned with lowering payment rates, increasing resource effectiveness, and achieving cost savings and efficiencies.
Services Provided
OST applied analytics to processes within a managed services environment for a rapidly growing human capital procurement (HCP) program for a state government. Reliable and scalable processes often mean the difference between success and failure in such an environment, particularly with strong SLAs in place.  A focus on process improvement also meant that OST could generate additional strategic services and valuable management support for its customer.
OST used analytics to improve the following processes in order to maintain a high service level:
Providing resumes of qualified candidates to the hiring manager that enables them to fill requisitions in the first round of interviews, while at the same time ensuring very low attrition and performance removal rates;
Coordinating between hiring managers and vendors for interviews and subsequent offers; and,
Working with vendors in engaging their candidate to the position, which includes ensuring a successful background check is conducted and uploaded to the Vendor Management System (VMS).
OST also wanted to go further and provide smart consultancy support: helping its customer make informed decisions by estimating the time to fill the requisitions, allowing them to more effectively resource plan.
Mission Challenges, Successes, and Results
There were four key challenges facing OST as the new MSP for the State's IT Staff Augmentation program: 1) Cost reductions in the program; 2) providing opportunity to the Small Diverse Business community; 3) implementing the program; and, 4) outreach to State agencies and building from scratch a supplier network.
The project represented here included many stakeholders, including State agencies, hiring managers, staffing vendors, and contract staff. By focusing on process improvement, OST was able to scale the program 50 percent over two years while meeting the SLAs nearly 100% of the time.  Furthermore, OST helped the state save $30 million over the course of the project.
To achieve these results, OST applied the following approaches to help with prediction and resource planning:
Employed a regression model in order to predict the number of candidates that would likely be submitted by vendors, based on job category, skill level, and pay rate.
Used both a process model to predict the time to complete the assessment of all candidates with available resources and a comparison tool to assess the most qualified candidates as identified by the account manager.
Used a regression model to predict the "fill-time" of a requisition, including factors such as award type, job category, submittal month, enhanced background check, etc.
Benefits/ Value to Customer
Quantitative project management, institutionalized organization policies, and open communications have resulted in excellent feedback from OST's customer. In a time when government budgets are tight and staffing vacancies are commonplace, its ability to provide predictive reliability and scalability has been truly valuable.  These results are the hallmarks of the process transformation enabled by OST's certified CMMI Level 5 expertise.