Washington, D.C., June 2014 – Since April 2014, the U.S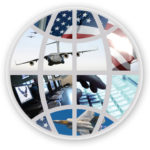 . Air Force Materiel Command has awarded Excellus Solutions, an OST Joint Venture, 12 separate contracts to provide technology training to Air Force personnel via Mobile Training Teams (MTT). These courses instruct Air Force professionals in software administration skills across a range of disciplines within wireless technologies, enterprise applications, and cyber security. Taught by industry-leading professionals, Excellus tailors each course to the fit the specific and evolving needs of the clients at their locations domestically and worldwide.
These contracts were awarded as task orders under the NETCENTS-2 Application Services Small Business Companion IDIQ vehicle, which aims to simplify the procurement process while maintaining uninterrupted support to Air Force mission-critical systems and programs.
About the Excellus Solutions Joint Venture
Excellus Solutions, LLC is a Joint Venture comprised of long-term partners 22nd Technologies Inc. (TSCTI) and Optimal Solutions & Technologies, Inc. (OST). The Excellus team is built on quality, performance, and success to provide the Air Force with mission-critical IT systems and meet NETCENTS-2 goals to be efficient in peace, effective in war, and ensure success across the spectrum of operations. For more information visit www.excellussolutions.com
Contact Information
Ron Rhodes
202-466-8099
rrhodes@ostglobal.com