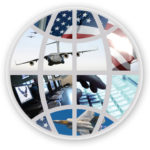 Washington, D.C., August 2014 – Excellus Solutions, a joint venture that includes OST, has been awarded a contract to provide subject matter expertise for 17 programs within the Air Force Life Cycle Management Center (AFLCMC) HIAR and HIAM program management offices for Wright-Patterson Air Force Base.
Excellus will provide functional and technical subject matter expertise to gather and analyze requirements to solve user problems and achieve program goals. The team will work closely with the customer and other teams to design, develop, analyze, test, and maintain program software and databases. Excellus will also support strategic planning and business analysis across the enterprise to help the PMOs meet program needs.
Under this contract, Excellus will support the following HIAR and HIAM PMO programs: Weapon System Data Exchange (CSWS DE), Maintenance Planning and Execution (MP&E), Item Management Control System (IMCS), Requirements Management System (RMS), Logistics Management Data Bank (LMDB), Purchase Request Process System (PRPS), Reliability and Maintainability Information System (REMIS), Weapon System Management Information System (WSMIS), Air Force Equipment Management System (AFEMS), Stock Control System (SCS), Depot Maintenance Systems Integration (DMSI), Depot Maintenance Legacy Systems (DMLS), Automated Technical Order System (ATOS), Enhanced Technical Information Management System (ETIMS), Joint Computer-Aided Acquisition and Logistics Support (JCALS), Joint Engineering Data Management Information and Control System (JEDMICS), and Technical Manual Specification & Standards (TMSS).
This contract is one of 18 awarded to Excellus to date under the NETCENTS-2 Application Services Small Business Companion IDIQ vehicle, which aims to simplify the procurement process while maintaining uninterrupted support to mission-critical systems in use by service members.
About the Excellus Solutions Joint Venture
Excellus Solutions, LLC is a Joint Venture comprised of long-term partners 22nd Technologies Inc. (TSCTI) and Optimal Solutions & Technologies, Inc. (OST). The Excellus team is built on quality, performance, and success to provide the Air Force with mission-critical IT systems and meet NETCENTS-2 goals to be efficient in peace, effective in war, and ensure success across the spectrum of operations. For more information visit www.excellussolutions.com
Contact Information
Ron Rhodes
202-466-8099
rrhodes@ostglobal.com