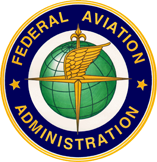 Washington, D.C., June 2014: – OST announced today that it has been awarded the Information Technology Shared Services – Combined Contracts (ITSS-CC) task order from the FAA. This nationwide program serves the FAA headquarters in Washington, DC, and its Oklahoma City and Atlantic City centers. Under this technical services contract, OST will provide continuing support to the enterprise software implementation and system maintenance efforts. In addition, services OST will provide under this contract include database development and management, service desk support, desktop support, configuration management, enterprise data warehousing, business intelligence, and system documentation.
"This new contract award enables us to assist FAA in achieving its strategic goals on a much larger scale. We are honored to be part of this endeavor, as we have served them for the past 15 years," said OST Chief Executive Officer Vijay Narula.
"We are proud to continue advancing innovative technologies to support a broad and critical body of work in administrative, financial, regulatory, disciplinary and investigative security, and security risk management programs in the agency," added Ajay Madan, OST Chief Operating Officer.
"We have a robust capability to rapidly assume full responsibility for this work, and to closely work with our FAA client to advance their program priorities," stated David Maurstad, OST Senior Vice President.
About OST: OST is a provider of management consulting, integrated information technology, engineering and business services. OST serves several industries, including aviation, defense, financial, health, insurance, utility, and transportation. OST's client base consists of numerous Fortune 1000 companies and public sector organizations including the US Departments of Defense, Education, Energy, Homeland Security, Housing and Urban Development, Transportation, Treasury, and Veterans Affairs, as well as National Science Foundation and state and local governments. OST is externally appraised at CMMI Level 5 and certified as compliant with ISO 9001:2008 standards.
Contact Information
Business Development
Ron Rhodes
202-466-8099
rrhodes@ostglobal.com
View Career Opportunities
Mary Homer
202-888-1734, Recruitment Hotline